Waterpik Ultra Plus and Nano Water Flosser Combo Pack
Hôm nay:
Sản phẩm đã ngừng bán. Xin vui lòng lựa chọn sản phẩm khác.
Số lượng khuyến mại còn lại (10)
Đã bán(0)
Bạn đang chọn mua sản phẩm từ Costco. Sản phẩm này dự kiến sẽ được Costco giao đến kho của US Express tại Mỹ trong khoảng 2 ngày làm việc. US Express sẽ giao hàng đến tận tay bạn trong vòng từ 7-10 ngày làm việc kể từ khi nhận được hàng tại kho Mỹ.
CHẤP NHẬN THANH TOÁN

HỆ THỐNG TỰ ĐỘNG

MIỄN PHÍ VẬN CHUYỂN TOÀN QUỐC
Brushing Alone Is Not Enough!
Just brushing your teeth leaves behind food particles and plaque that can cause bad breath, tooth decay, gum disease and staining. The Waterpik® Water Flosser is the easy and more effective way to floss. It provides a unique combination of water pressure and pulsations to clean deep between teeth and below the gumline where traditional brushing and flossing can't reach. You can get healthier gums and brighter teeth in just a minute a day!
This combo pack features the full-size Ultra Plus Water Flosser and the compact Nano Water Flosser. Both products are tested and trusted, earning the American Dental Association (ADA) Seal of Acceptance.
---
Clinically Proven
Removes up to 99.9% of plaque from treated areas and is up to 50% more effective than string floss for improving gum health.
Combo Pack Includes:
1 Ultra Plus Water Flosser
1 Nano Water Flosser
1 Deluxe Soft-Sided Travel Case
1 Tip Storage Case
12 Accessory Tips
Ultra Plus Water Flosser Features
Contemporary design with chrome accents
Accepted by the American Dental Association (ADA)
On/off water control in handle
90 seconds of water capacity, 10 pressure settings
In-lid tip storage
Can be used with your favorite mouthwash
Compatible with 120VAC/60Hz outlets
3-year warranty
Nano Water Flosser Features
Compact design, energy-efficient
Accepted by the American Dental Association (ADA)
60 seconds of water capacity, 3 pressure settings
Ideal for small bathrooms and travel in North America
Can be used with your favorite mouthwash
Compatible with 120VAC/60Hz outlets
2-year warranty
---
Videos
---
The Waterpik Oral Health System
Product Features






Tested and Trusted
Both the Ultra Plus and the Nano Water Flossers have earned the American Dental Association (ADA) Seal of Acceptance
Remove plaque build-up safely and effectively with either of these ADA accepted Waterpik Water Flossers








Ultra Plus Water Flosser - In Lid Tip Storage
Conveniently stores additional flossing tips






Ultra Plus Water Flosser - Water Control On Handle
Control water flow with the convenient on/off switch in the handle






Ultra Plus Water Flosser - High Volume Reservoir
Reservoir holds 22 oz. and provides approximately 90 seconds of water capacity during use
Use lukewarm water for comfort
Add a small amount of your favorite mouthwash for even more freshness if desired








Ultra Plus Water Flosser - Range of Pressure Settings
10 pressure settings to choose the cleaning power that's right for you




Nano Water Flosser - Compact and Convenient
Reservoir inverts for travel and storage
Holds 15 oz. of water for approximately 60 seconds of flossing time
50% smaller than full-size models
Ideal for travel in North America - deluxe soft-sided travel case included




Variety of Tips
The Waterpik Ultra Plus and Nano Water Flosser include (left to right):
4 Classic Jet Tips (JT-100E) - for general use
2 Toothbrush Tips (TB-100E) - to manually brush as you water floss
2 Plaque Seeker Tips (PS-100E) - for implants, crowns, and other dental work
2 Orthodontic Tips (OD-100E) - for cleaning braces and orthodontics
2 Pik Pocket Tips (PP-100E) - for treating periodontal pockets
What's In the Box
1 Ultra Plus Water Flosser (WP-150)
1 Nano Water Flosser (WP-310)
1 Deluxe Soft-Sided Travel Case
1 Tip Storage Case for 6 Tips
12 Accessory Tips
Interactive Tour - Ultra Plus Water Flosser
6 Power Switch With Fingertip Control
7 Easy Grip Pressure Control Dial
Interactive Tour - Nano Water Flosser
---
Effective Plaque Removal

Removes up to 99.9% of plaque from treated areas
Essential for Implants

Up to 2X as effective for improving gum health around implants vs. string floss
Superior Cleaning Around Braces

Up to 3X as effective for removing plaque around braces vs. string floss
FAQ
---
Who should use a Water Flosser?
Anyone ages 6+ can benefit from using the Waterpik Water Flosser daily to remove plaque and debris where brushing and string floss can't reach.

When should I use the Water Flosser?
We recommend using your Water Flosser prior to toothbrushing. Removing food and debris enhances the effectiveness of both toothbrushing and toothpaste.

What setting should the Water Flosser be used on?
The Water Flosser has been clinically proven to be safe on all settings. First time users should start out at the lowest pressure setting then gently increase the pressure to the highest setting that feels comfortable.

How long does it take to Water Floss?
It takes about 1 minute per day to use the Waterpik Water Flosser.

Can I use solutions such as mouthwash in my Water Flosser?
Yes, you can use mouthwash or other rinses, and we suggest that you do so with no more than a 1:1 ratio of mouthwash to water. It is important to thoroughly rinse out the reservoir, filling it with one full clean water rinse after each use. Failure to rinse the unit may result in loss of product performance or function.

Please do not use iodine, bleach, baking powder, salt, tea tree oil, or other essential oils in the reservoir. Use of these additives will reduce the product performance and shorten the life of the product.

Are these products safe for children to use?
The Waterpik Water Flosser is recommended for children 6+ years of age. We suggest that children start on a low pressure and to remember that if the water is on, the tip needs to be in the mouth.

What about braces?
A fast, easy, and effective way to remove plaque around braces and orthodontic appliances is to use the Waterpik Water Flosser, especially with the Orthodontic Tip.

Can I use this product if I have bridges or implants?
Yes, this product is perfect for anyone with braces, implants, crowns, or bridges. It is a great way to help protect your oral health investment.

What about gum disease?
Gum disease prevention and treatment requires good daily care at home. If you suspect you have gum disease, consult with your dental professional. Adding the Waterpik Water Flosser to your oral care routine can be one of the most effective ways to improve gum health. And because it removes plaque and bacteria, the Water Flosser also helps freshen breath.

Is this device global voltage compatible?
The Ultra Plus Water Flosser and Nano Water Flosser are for use in North America only; 120VAC/60Hz.

How do I clean the Water Flosser?
Before cleaning, unplug from the electrical outlet. Clean the product when necessary by using a soft cloth and mild non-abrasive cleanser.The water reservoir is removable for easy cleaning and is top rack dishwasher safe. Before placing the reservoir in the dishwasher, remove the black reservoir valve by pushing on it from the bottom. Clean the valve by massaging it under warm water for 30-45 seconds. After washing the reservoir, place the valve back before use. (Dome side up, push in place so the four prongs are visible on the bottom of the reservoir.)

To remove hard water deposits, add 2 tablespoons of white vinegar to a full reservoir of warm water. Set pressure control dial to high and point the handle and tip into sink. Turn power and water switch ON and run until reservoir is empty. Rinse by repeating with a full reservoir of clean warm water.

What is the warranty period?
The Ultra Plus Water Flosser comes with a limited 3-year warranty. The Nano Water Flosser comes with a limited 2-year warranty. A dated sales receipt is required for warranty validation. The specifics about the warranty can be found in the Product Manual.

Who do I contact for Service and Support?
Contact Waterpik customer service toll-free at 1-800-525-2774 (USA) or visit waterpik.com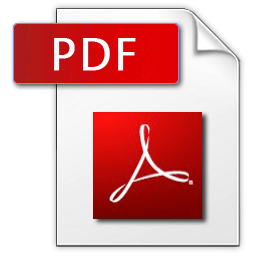 Nano Flosser Manual
viewdownload
PDF, 1.44 MB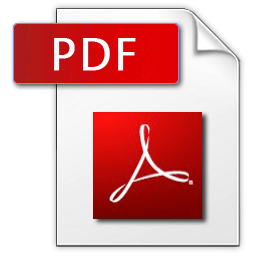 Ultra Plus Water Flosser Manual.pdf
viewdownload
PDF, 1.3 MB
The Waterpik Water Flosser is the easy and most effective way to floss. It provides a unique combination of water pressure and pulsations to clean deep between teeth and below the gumline, removing harmful bacteria and debris that traditional brushing and flossing can't reach. This combo pack features the full-size Ultra Plus Water Flosser and the compact Nano Water Flosser. Tested and trusted, both products have earned the American Dental Association (ADA) Seal of Acceptance.

Set Includes:
1 - Ultra Plus Water Flosser
1 - Nano Water Flosser
12 - Accessory Tips
1 - Tip Storage Case
1 - Nano Premium Travel Case



Features:
Removes up to 99.9% of plaque from treated areas
Up to 50% more effective for improving gum health vs. string floss
Healthier gums and brighter teeth in just a minute a day
Can be used with your favorite mouthwash
Ideal for braces and other dental work
Clinically proven results
Accepted by the American Dental Association (ADA)
Ultra Plus features 10 pressure settings, improved water on/off switch on handle, and a contemporary design with chrome accents
Nano is 50% smaller than full-size models and ideal for travel in North America